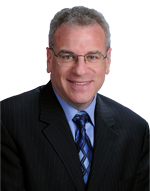 Assemblyman Jeffrey Dinowitz. 81st A.D.
3107 Kingsbridge Avenue Bronx, New York 10463
(718) 796-5345

-

dinowitzj@assembly.state.ny.us
"In our world's greatest democracy, the candidate with the most votes is the winner of an election, except for the most important office on the planet: President of the United States. New York now joins the growing number of states that have decided that the winner for President should be the first place finisher.
"Once National Popular Vote is passed in enough states it will mean that the winner of the popular vote will always be the winner in a presidential election. It will mean that every vote from every voter throughout the country would count equally. Candidates would have an incentive to campaign all over the country, not just in the battleground states, and they would address the issues of concern to voters throughout the country. This would drive up turnout.
"And New York would no longer be ignored. We will no longer be a bystander in presidential elections. This legislation, signed by Governor Cuomo, is one of the most significant reforms in the election process in the United States in the history of our republic. I am proud that it received bipartisan support in both the Assembly and the State Senate."