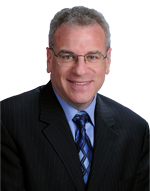 The photo above is from when Assemblyman Jeffrey Dinowitz first came into office twenty-two years ago in 1994. The pay for a New York State Assembly member in 1998 was increased from $57,500 to its current amount of $79,500. Many Albany legislatures are also lawyers, and have done legal work to supplement their pay over the years including Assemblyman Dinowitz. While County Leaders and Executive Directors of political parties were bared from certain legal work that practice now has included County Committee Chairs of which Assemblyman Jeffrey Dinowitz was the Bronx Democratic County Chair. The Bronx Democratic County Leader remains to be Assemblyman Marcos Crespo. Since the state legislature is not going to get a pay raise in the next two years at least, Assemblyman Dinowitz had one of two choices to make. He could give up the monies he makes from income that County Committee Chairs can no longer make, or he could give up the County Committee Chair. Assemblyman Dinowitz chose the latter.
This is a recent photo of Assemblywoman Latoya Joyner who is now the Democratic County Committee Chair. Assemblywoman Joyner was elected to the State Assembly in 2014. She currently represents the 77th Assembly district which includes the Claremont, Concourse, Highbridge, Mount Eden, and Morris Heights sections of the Bronx.
Our best wishes to the new BDCC Chair Assemblywoman Latoya Joyner, who can wait for the next pay raise for state legislatures, whenever it comes.