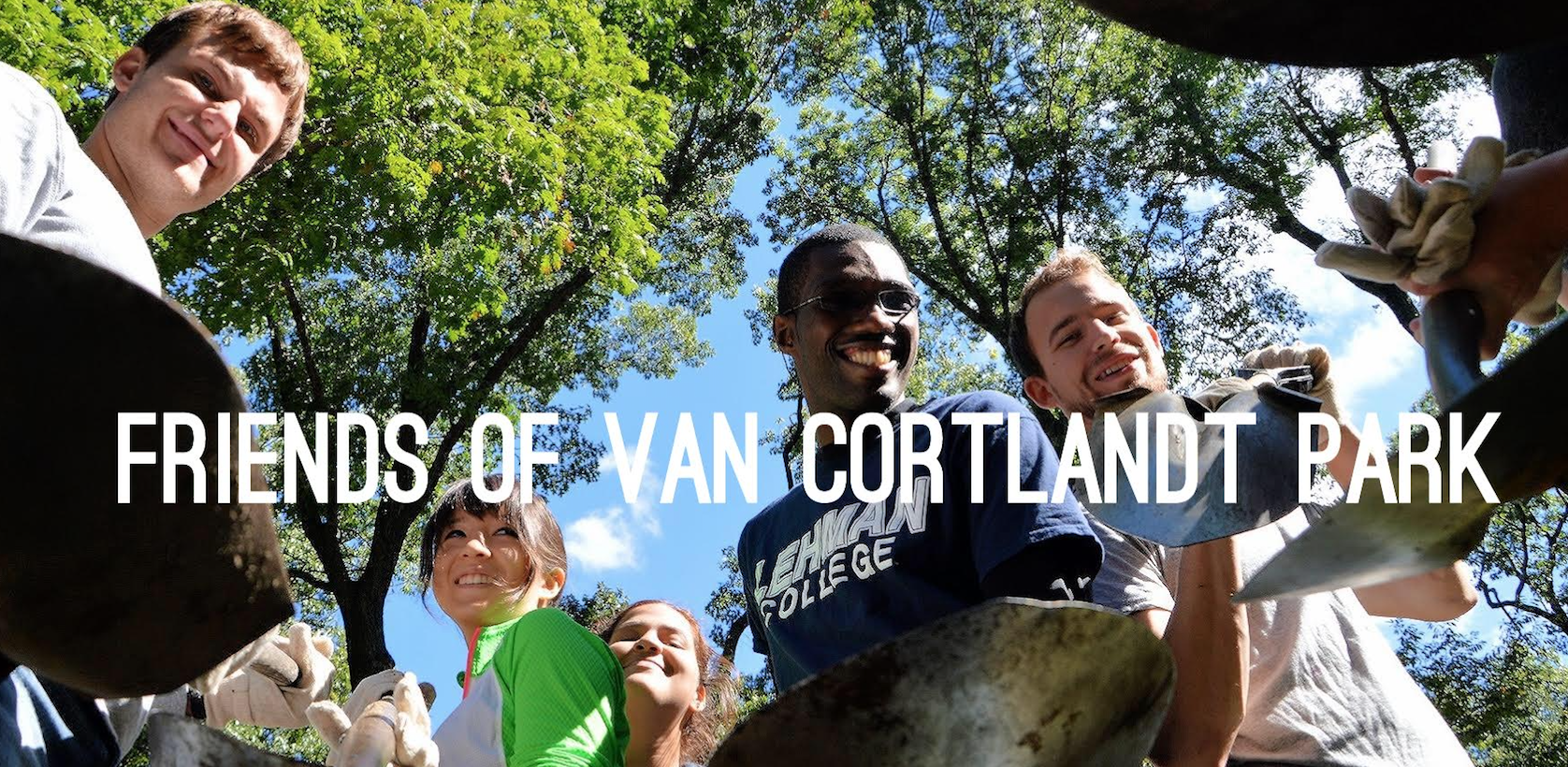 Due to the Weather Forecast for Saturday May 13th, the Friends of Van Cortlandt Park will not be holding either of our previously scheduled events that day. The Spring Garden Planting Day has been canceled and the 25th Anniversary Hike will now take place on

Saturday May 20th, 2017

. See all of our upcoming May Events below.
Food Scrap Drop-Off

Every

Tuesday

until

May 30th

from

4pm to 6pm


We want to use your food scraps to make compost and grow veggies at the Van Cortlandt Park Garden and Compost Site. This site will be operated by the NYC Compost Project hosted by The New York Botanical Garden. For more information about NYC food scrap drop-off site guidelines, emailcompost@nybg.org. Held at the Garden & Compost Site – enter the Park at Broadway and Mosholu Ave.
East Meets West Celebration


Tuesday May 16th

from

6pm

to

8pm


The Friends of VCP are joining with the Friends of Pelham Bay Park to celebrate 25 years in our Park. Special thank you to our generous host for the evening- The Bronx Beer Hall. Tickets include: first beer free, finger foods and a pint glass. Tickets in advance $25 plus processing fee, tickets at the door $35. Click here to securely purchase your ticket online.
Get Active Hiking Series
New Date:

May 20th at 10 am


Come see why VCP is Where NYC Hikes! This is a great opportunity to learn about the ecology and the history of the Park. Please wear appropriate shoes and bring plenty of water and a snack for the hike. 25th Anniversary Hike led by our Executive Director highlighting what the Friends have accomplished over the years and what future plans include. Meet at the Garden & Compost Site (enter the Park at Broadway and Mosholu Ave).
Wetland Volunteer Day


Saturday May 20th at 10am


Did you know there are only 98 acres of freshwater wetlands left in the Bronx and 56 of them are in Van Cortlandt Park? Volunteers will help with native species planting, removal of non-native invasive plants and trash clean up within Tibbetts Wetlands.
Meet inside the park near the last stop of the 1 train at Broadway and W. 242nd Street.
TICKETS NOW ON SALE:
VIP Reception & Concert
Tuesday June 13th

starting at

6:30pm
Join us on the lawn of the Van Cortlandt House for drinks and hors d'oeuvres before enjoying VIP seats at the New York Philharmonic Concert in the Park.