Greetings fellow New Yorkers,
Tomorrow, November 30th, is the International Candlelighting Day. People everywhere will be lighting candles individually and in groups and dedicate them to the promotion of a peaceful coexistence and the cessation of violence and hate crimes. Wherever you will be lighting your candles from, please share them with the rest of the world with a hashtag #PeaceDecember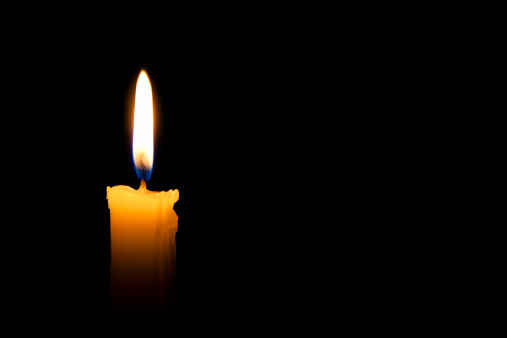 We must saturate our traditional & social media platforms with peace and love contents to overwhelm the peddlers of violent and hateful contents. We can no longer be silent to hatred, violence or terrorism from extremists. They are a minority while we are the overwhelming majority. Evil only persists in environments where it's not challenged.
If you are in the Bronx and Harlem areas, please join our Candlelighting ceremony in the Bronx.
It will be cold so please dress warm and don't forget to bring your own candles. We will light the candles in unison immediately upon the sunset to welcome the commencement of #PeaceDecember2021
Lighting Ceremony Venue:
Joyce Kilmere Park 955 Walton Avenue, Bronx, NY 10452, 161 Street and Grand Concourse, across from the Bronx County Building.
Date: November 30, 2021
Time: 4-6pm
Contact: Sheikh Musa Drammeh at 718-822-5555
Established in 2010, Peace December promotes peace in our homes and communities. Our ultimate goal is to help achieve world peace. Peace December is also a peace hub (a network of pro-peace organizations), through which one can connect with other organizations that promote peace, and to organizations providing peace-related services. We help those in need of peace-related services, from couples counseling and conflict resolution, to mediation. In addition, we host a wide range of projects year-round, including peace rallies and our popular music marathon. Our members are a diverse team of volunteers who are committed to providing the highest level of service to those in need. In short, we are a dynamic group of peace-loving individuals who promote peace! Even as we continue to evolve and grow, we remain unwavering in reaching our goal – the peaceful coexistence of all people.
Our Mission:
To promote peace and non-violence year-round, through creative and targeted events, and to make peace-related services more accessible to those in need.
Our Ultimate Goal:
We want all people and nations to coexist peacefully and cerebrate diversity through mutually beneficial relationships.